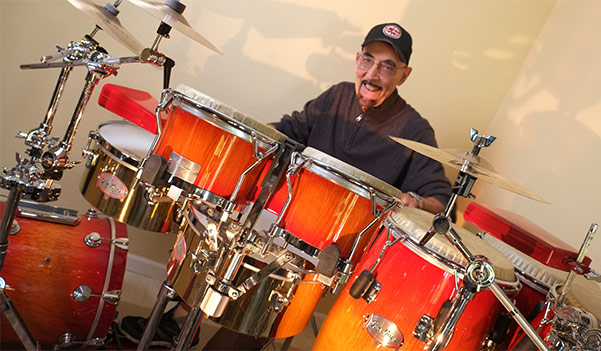 Walfredo De Los Reyes, Sr. is an internationally renowned percussionist and drummer. Besides recording his own albums, he has recorded with artists in both Cuba and the United States such as Tito Puente, Rolando La Serie, Louie Bellson, Cachao, Alex Acuna, Tito Rodriquez, Chico O'Farrill, Jose Fajardo, Linda Ronstadt, and Steve Winwood.
Performing in Las Vegas for many years, Walfredo Sr. backed up performers Milton Berle, Wayne Newton, Tony Bennett, George Burns, Sammy Davis Jr., Robert Goulet, Rich Little, Bernadette Peters, Rita Moreno, Juliet Prowse, Ben Vereen, and Dionne Warwick, to name a few.
Walfredo, Sr. is one of Cuba's most influential drummers and one of the pioneers to play both percussion and drumset simultaneously. His diverse background and experience make him one of the most in-demand clinicians and educators in the country today. Walfredo has received recognition/awards  including: The Modern Drummer Festival 2005, Sabian Artist Lifetime Achievement Award 2006 (presented by Robert Zildjian), SFjazz, and Drum Magazine Clinician of the Year 2014
Walfredo is currently working on his memoirs with biographer Sue Taylor.
---
Gon Bops Lifetime Achievment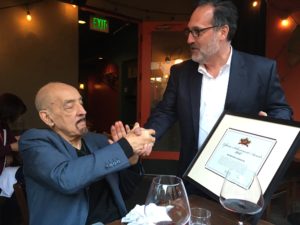 Walfredo was grateful to receive the first Gon Bops "Lifetime Achievement" award on June 4, 2017.
He would like to thank Andy Zildjian, Rich Mangicaro, and Luis Cardoso for the honors.
---
New "El Maestro" Cajon by Gon Bops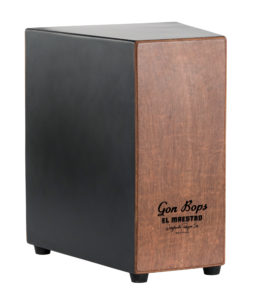 Designed with master percussionist Walfredo Reyes Sr., the highly original El Maestro cajon is designed to play while using hi-hats, foot bells or other instruments requiring pedals. A unique triangular shape allows the player to sit in drum throne playing position without straddling awkwardly. Using 3 playing sides (2 side panels with strong, beefy tones, and a front panel with bright bass tone at center and cutting accent slap sounds at the top) the double side panel design is intended to accommodate left or right handed players. A custom gig bag completes the package.
Gon Bops El Maestro Product Page
---
The 2 in 1 Drummer
Combining Drumset with Hand Percussion to Create a Bigger Beat
By Walfredo Reyes, Sr. and Elliot Fine with David Stanoch and Mark Powers
Available from Alfred Publishing
Nominated by Modern Drummer for Best  Instructional Book 2014
---